---
Recent Posts
---
Sugar CRM
SugarCRM for Small Business – CRM Benefits for Startups
In this whole world, all businesses are getting advantages from several CRM solutions. Whether the company is startup, small, medium or large, CRM solutions are the best to fulfill all business needs. With the passage of time, enterprises have experienced an extensive success by utilizing CRM software to their business.
SugarCRM for Small Business is quite useful and flexible. By using the right software for Customer Relationship Management, your business can become smooth and seamless. In result, you can have higher sales through numerous marketing campaigns. As your clients hold the key to your success, it can provide useful insight about their previous preferences and selections. It will enable you to have the operational edge in primary functional areas like marketing, support, and sales that leads to increasing client experience translating into a conservative side for you.
Below mentioned are the benefits you can enjoy with SugarCRM.
Time Efficient Solution
SugarCRM classifies every inch of every industry. You can manage your daily workflows processes as well as can improve and streamline employees daily task. Hence, it leads you to save time. The systematic mapping of each process assists you to understand the requirements of the company to get success. Sales employees can search via customer and prospect data to get valid information quickly. It makes it convenient to know the best practices for your employee's routine activities and tasks as they have authentic information.
Safe & Secure for Startups
Do you know that it takes more cost to attract a new client than to retain the present one? Therefore, it is essential to use SugarCRM to give a boost to the limited resources of any of your small business. Moreover, it is quite easy to maximize chances, provide excellent client experiences and improve productivity, all with this software. In simple words, it is the safest way to secure your data and work freely without any crack.
As small businesses don't have numerous client touch points, the integration with social media provides new ways to interact with their customers and capture prospects. With mobile SugarCRM, your managers and employees continuously remain to engage with customers. That's why you can quickly move forward your business with SugarCRM. Following are some of the more benefits that small enterprises can have with customer relation management.
Boost to the productivity: it ensures prospect and leads are pursued promptly with improving customer satisfaction and service.
Positive Results
From generating leads to maintaining relationships, small companies rely on CRM entirely to improve customers experience. It leads to increased profitability for your enterprises.
SugarCRM helps your business to get organized and productive.
Conclusion
All in all, if you simply want to get successful in the industry, it is essential to get a CRM solution. It will lead you through success step by step by step and will lead you to touch the top rank in the market. So be it your startup, small, medium or largely sized business needs, always choose the best services provided by professional developers.
Official SugarCRM Partners
Our Offices World Wide
Country
Phone:
Email:
Address:
Others
United Kingdom (UK)
44-20-3290-1704
info@techloyce.com
1 Berkeley Street, London, W1J 8DJ
Birmingham, Leeds, Glasgow, Sheffield, Bradford, Liverpool, Edinburgh, Manchester, Bristol
United States (USA)
1-315-221-3201
info@techloyce.com
77 Water Street, Suite 800 Floor, New York, NYC 10005
Chicago, Illinois, Houston, Texas, Washington DC, Phoenix, Arizona, San Antonio, San Diego, Dallas, San Jose, California, Los Angelos, NY
Malaysia
info@techloyce.com
Suite 8.01, Level 8 Menara Binjai No 2 Jalan Binjai 50450 Kuala Lumpur
Selangor, Sabah, Sarawak, Penang, Perak, Pahang, Negeri Sembilan, Kedah, Melaka
Canada
1-315-221-3201
info@techloyce.com
Brookfield Place, 161 Bay St, Toronto, ON M5J 2S1
Alberta, British Columbia, Manitoba, Toronto, Montreal, Vancouver,
Australia
61-39-028-7885
info@techloyce.com
Level 19, 180 Lonsdale Street, Melbourne, VIC 3000
Sydney, Melbourne, Brisbane, Perth, Adelaide
SugarCRM in Healthcare Solutions – Important Roles
The most popular CRM is not limited to offer benefits to only organizations, but also it is successfully serving all public services firms like health care units, clinics, and hospitals. In a mission to help healthcare entities, technology is utilized to add numerous benefits to the installation. One of the most famous CRM solutions in the industry is known as Sugar CRM. Below mentioned are some of the perks of implementing SugarCRM for Healthcare industry.
Strong Relationship Between Practitioner & Patient
By using this software solution, you can build a better relationship between patient and healthcare solution providers by handling a complete patient profile for the patient's attendants and Doctors. The data can be kept confidently that would be only visible to the concerned persons.
Automatic Processor
With automatic process functions, SugarCRM saves you a lot of time as compare to manual software. Hence, you can be safe from delays in appointment scheduling. Moreover, you can also create a portal that allows patients to reserve their appointment according to the availability. It can even automate the billing system.
Active Notifications
It sends an automatic notification to the attendant and before a particular time. Such notifications can be transmitted through voice calls, emails and text messages according to demand.
Track Of Patient's Record
With this software solution, you can keep track of all patients record. Furthermore, you can also generate a document to facilitate patient's visits, billing, and check-ins while considering life or health insurance policies.
Patient's Management
One of the most significant advantages of installing it is both indoor and out-door patient management. This integrated system provides capacity and flexibility for the case management as well as evaluation system to know the availability of rooms and doctor's timing before making the reservations.
Keeps Patients Medical History
You can follow your patient's medical history safe and can detect drug-related pathology for each patient while knowing changes in the clinical signs. SugarCRM has ensured to be the best tool regarding keeping this medical history, management and prescription of patients.
Management of Patient's Referrals
SugarCRM helps patients in getting efficient and expeditious consultancy for low-cost maintenance, high quality as well as improved patient satisfaction and service.
Manage Equipment Service Scheduler
Maintenance of equipment plays an essential role in delivering high service quality thus; SugarCRM caters to the equipment maintenance side by noticing service frequency as well as generating alerts before it is checked to run the system smoothly.
Access To Patient's Medical Record Across The Unit
This software offers a feature to manage and upload Patient's laboratory tests as well as diagnostic reports on the server to instantly shared these with concerned individuals. Instant access to reports assists in rendering timely and professional services to the patients with enabling departments to get patient's important information gratification and wellness of the admit person.
Improve Collaboration
If you want to increase collaboration with patients and internally, then SugarCRM is the right option. For the internal purpose, you can link your system with the laboratories chain to facilitate the patients to save them from visiting laboratories to collect reports. It also promotes the medication process as well as customizes process workflows to manage care coordination activities.
Conclusion
Anyhow, you can fulfill all your business needs, whether you are dealing with healthcare clinics or any other construction based business. SugarCRM promises to deliver you high-quality service to cater all business requirements successfully.
For Solution Services
Our Offices World Wide
Country
Phone:
Email:
Address:
Others
United Kingdom (UK)
44-20-3290-1704
info@techloyce.com
1 Berkeley Street, London, W1J 8DJ
Birmingham, Leeds, Glasgow, Sheffield, Bradford, Liverpool, Edinburgh, Manchester, Bristol
United States (USA)
1-315-221-3201
info@techloyce.com
77 Water Street, Suite 800 Floor, New York, NYC 10005
Chicago, Illinois, Houston, Texas, Washington DC, Phoenix, Arizona, San Antonio, San Diego, Dallas, San Jose, California, Los Angelos, NY
Malaysia
info@techloyce.com
Suite 8.01, Level 8 Menara Binjai No 2 Jalan Binjai 50450 Kuala Lumpur
Selangor, Sabah, Sarawak, Penang, Perak, Pahang, Negeri Sembilan, Kedah, Melaka
Canada
1-315-221-3201
info@techloyce.com
Brookfield Place, 161 Bay St, Toronto, ON M5J 2S1
Alberta, British Columbia, Manitoba, Toronto, Montreal, Vancouver,
Australia
61-39-028-7885
info@techloyce.com
Level 19, 180 Lonsdale Street, Melbourne, VIC 3000
Sydney, Melbourne, Brisbane, Perth, Adelaide
SugarCRM for Real Estate Agents & Agency – Useful CRM Software
SugarCRM in Real Estate & Property Industry
In this modern era of the fast-growing world, none of us have time to keep a track on everything we do on regular. When it comes to managing industries, there is various software has been launched by professional developers to provide your ease. Unlike any other sector, Real Estate has some unique needs. The significant aspect of this industry is the sheer vitality of trust building with customers. So, if you like to build a strong relationship with your customers, then SugarCRM software for Real Estate management is the right choice.
The Need of CRM for Brokerages & Real Estate Agents
A CRM platform provides real estate agent proactive and insightful notifications on one screen in the beginning. With this, you can have a look on all the interested customers who are willing to buy or lease property. Furthermore, you can have an eye on the business activities that you need do to get the lead in the sales funnels. You can check your clients need according to his/her expectations. All in all, you can keep a detailed track of the client's needs while purchasing a property.
Below mentioned are the major features that Real Estate SugarCRM has.
Mobile Functionality
CRM for mobile will let agents take benefit of the organization accessibility and efficiency. On the other side, cloud-based CRM offers the ability to track client's activity as well as timely updates by using Mobile App.
Built Around Sales Agent
SugarCRM is the most suitable platform for the sales agents, as they can customize their dashboard interface and workflow to increase their productivity. It saves a lot of their effort and time. With this agents can have complete information about all previous preferences and behavior of their customer before making any deal.
Data Intelligence
It is the most intelligent CRM solution, as sales team can view the customer data across all clients touch points including Social media, Emails as well as other interactions. Moreover, the sales agent can know the buying process stage of their client.
Email Tracking
Modern CRM provides sales agents a chance to have a 360-degree view of all prospects and customers. Agents can track all received and sent messages from a client. It gives them an opportunity to get a clear view of the present situation. Furthermore, Gmail with Sugar assists agents to handle everything from a sole platform instead of juggling several tabs and windows.
Unlimited Integration
SugarCRM has an open-source architecture that allows almost all other software to integrate with sugar affordably seamlessly.
In our experience, many of the brokerages demand integrations like Gmail for QuickBooks for accounting, Email Service, and Box.net for the data management. Here, what SugarCRM does is make it easy and quick to operate everything from within dashboard and keep all platforms synced as well as updated in real time. It rapidly increases the productivity of the entire team and let them focus on building a relationship with customers.
SugarCRM Partners and Consultants in United Kingdom
Expert SugarCRM Partner and UK CRM Consultant
We are experts SugarCRM partners & consultants in London of SugarCRM Customization and development for enterprise or for individual to boost up your business. Integration services for manufacturing, real estate, small business, WordPress, education, and other development or customization.
Get more information by quick call at : +44-20-3290-1704 or send email at info@techloyce.com. Head Office in London
Techloyce Best CRM Consultants
Offering the project management, support solution and other services in
Following UK Cities or Towns:
London, Birmingham, Leeds, Glasgow, Sheffield, Bradford, Liverpool, Edinburgh, Manchester, Bristol,
Bedfordshire, Berkshire, Bristol, Buckinghamshire, Cambridgeshire, Cheshire, Cornwall, County Durham, Cumberland , Derbyshire, Devon, Dorset, Essex, Gloucestershire, Hampshire, Herefordshire but re-established in 1998, Hertfordshire, Huntingdonshire, Kent, Lancashire, Leicestershire, Lincolnshire, Middlesex, Norfolk, Northamptonshire, Northumberland, Nottinghamshire, Oxfordshire, Rutland , Shropshire (Salop), Somerset, Staffordshire, Suffolk, Surrey, Sussex, Warwickshire, Westmorland , Wiltshire, Worcestershire but re-established in 1998, Yorkshire
Kirklees, Fife, Wirral, North Lanarkshire, Wakefield, Cardiff,Dudley, Wigan, East Riding, South Lanarkshire, Coventry, Belfast, Leicester, Sunderland, Sandwell, Doncaster, Stockport, Sefton, Nottingham, Newcastle-upon-Tyne, Kingston-upon-Hull, Bolton, Walsall, Plymouth, Rotherham, Stoke-on-Trent, Wolverhampton, Rhondda, Cynon, Taff, South Gloucestershire, Derby, Swansea, Salford, Aberdeenshire, Barnsley, Tameside, Oldham, Trafford, Aberdeen, Southampton, Highland, Rochdale, Solihull, Gateshead, Milton Keynes, North Tyneside, Calderdale, Northampton, Portsmouth, Warrington, North Somerset, Bury, Luton, St Helens, Stockton-on-Tees, Renfrewshire, York, Thamesdown, Southend-on-Sea, New Forest, Caerphilly, Carmarthenshire, Bath & North East Somerset, Wycombe, Basildon, Bournemouth, Peterborough, North East Lincolnshire, Chelmsford, Brighton, South Tyneside, Charnwood, Aylesbury Vale, Colchester, Knowsley, North Lincolnshire, Huntingdonshire, Macclesfield, Blackpool, West Lothian, South Somerset, Dundee, Basingstoke & Deane, Harrogate, Dumfries & Galloway, Middlesbrough, Flintshire, Rochester-upon-Medway, The Wrekin, Newbury, Falkirk, Reading, Wokingham, Windsor & Maidenhead, Maidstone, Redcar & Cleveland, North Ayrshire, Blackburn, Neath Port Talbot, Poole, Wealden, Arun, Bedford, Oxford, Lancaster, Newport, Canterbury, Preston, Dacorum, Cherwell, Perth & Kinross, Thurrock, Tendring, Kings Lynn & West Norfolk, St Albans, Bridgend, South Cambridgeshire, Braintree, Norwich, Thanet, Isle of Wight, Mid Sussex, South Oxfordshire, Guildford, Elmbridge, Stafford, Powys, East Hertfordshire, Torbay, Wrexham Maelor, East Devon, East Lindsey, Halton, Warwick, East Ayrshire, Newcastle-under-Lyme, North Wiltshire, South Kesteven,Epping Forest, Vale of Glamorgan, Reigate & Banstead, Chester, Mid Bedfordshire, Suffolk Coastal, Horsham, Nuneaton & Bedworth, Gwynedd, Swale, Havant & Waterloo, Teignbridge, Cambridge, Vale Royal, Amber Valley, North Hertfordshire, South Ayrshire, Waverley, Broadland, Crewe & Nantwich, Breckland, Ipswich, Pembrokeshire, Vale of White Horse, Salisbury, Gedling, Eastleigh, Broxtowe, Stratford-on-Avon, South Bedfordshire, Angus, East Hampshire, East Dunbartonshire, Conway, Sevenoaks, Slough, Bracknell Forest, West Lancashire, West Wiltshire, Ashfield, Lisburn, Scarborough, Stroud, Wychavon, Waveney, Exeter, Dover, Test Valley, Gloucester, Erewash, Cheltenham, Bassetlaw, Scottish Border
SugarCRM Partners and Consultants in Near You
Worldwide SugarCRM Partners and Consultants Near You
Techloyce is worldwide SugarCRM partners and expert consultants for CRM Solutions or development. We have over 10 Years of experience and providing our clients excellent services. We are here to solve CRM problems by developing, implementing or integration as your need. More over we have worked for many business such as real estate, property management, manufacturing, marketing, enterprises, individuals and many more.
Send us your enquiry or for Free Quotations
Contact Us at info@techloyce.com
Call Now: +44-20-3290-1704

Consulting with an CRM Consultant can boost up your business and it also allows you to manage your clients or customers more easy. Customizing SugarCRM with other software to develop best solution for you.
More Countries and Cities We are Working:
Dubai, Oman, Qatar, UAE, Schweiz, Zimbabwe, Corner City, Jamaica, Japan, China, Vastgoed, Egypt, Philippines, Quezon City, Beijing, Tokyo, Switzerland, Zurich, Geneva, Costa Rica and many more places
Dynamics CRM
SharePoint Integration with MS Dynamics CRM
SharePoint is used for content management and document managements. It provides organization, sharing and access of information within the organization and outside the organization. From any device you can access SharePoint through a browser. Some more features of SharePoint are explained bellow.

Upload documents to a single place, so you can access anywhere and anytime
Provides library function for editing documents.
Provides documents sharing feature. Also many people can edit the same document at a time.
SharePoint has version feature. It has option to keep the previous document and edit it.
Create sites.
Creating custom libraries.
SharePoint Plans:
Office 365
Online Standalone
On-Premise

SharePoint Integration with MS Dynamics CRM:
By integrating MS Dynamics CRM with SharePoint we can use all features of SharePoint from Dynamics. Like we can create, edit or share our documents to SharePoint. Also it we can control versioning and viewing of document from Dynamics CRM. Also if we want to use documents created from MS Dynamics CRM to any other platform, than the SharePoint is a best option to share documents with security.
Also we can assign the Dynamics CRM user to our SharePoint sites. We can create team from sites and can share documents and other information to those teams.
Mail Merge for Microsoft Dynamics CRM
When we send an individual email to any person, we mostly like to use their names in email to feeling them great. But for sending a large number of emails with including name of each person was an issue in previous systems. But the Microsoft Dynamics CRM provides the mail merge functionality to overcome on this issue. So now we can use mail merge functionality to send many emails automatically and can use any information related to a particular person. For example if we want to send an email to multiple persons with their names and some more information available in CRM, then mail merge is the best option for this purpose.
Through mail merge we can easily send emails and letters to our customers, sellers etc. There are two basic steps to use mail merge. Firstly we need to create and save a template with some required fields. Then from any record we can send this merged mail document to the related person.
For sending to many persons we need to create and save a template. Then from CRM we can send that merged mail document to a list of emails. CRM will automatically pick related fields record and insert into mail merge document and then send that to the related email address.
Mail merge in Dynamics CRM 2015
By default mail merge is only visible under Marketing Lists. But by adding through ribbon workbench editor we can use it other entities too. Like the previous version (Dynamics CRM 2011) contains mail merge in different entities.
Microsoft Dynamics CRM Web Services
If you are looking for a middleware between Microsoft Dynamics CRM and any other application or system then you can simply create a SOAP Web Service. A custom SOAP service can work on all platforms of MS Dynamics CRM (CRM Online, CRM On-Premise).
There is need to create a simple SOAP request which can receive request from your application/system. After receiving request it should process and call the CRM library or plug-in to establish a connection with MS Dynamics CRM. For example if you want to create a new contact, your application should call SOAP service and SOAP service should first create an authentication using Dynamics CRM library then it should send the data to Dynamics CRM for creation of new contact.
Code for creating connections, getting and saving data to CRM should be in MS CRM Library. So when SOAP send request to CRM Library it should validate data and create a proper MS CRM format of record and finally to store it to CRM.
Zoho CRM
Zoho Writer Training & Consultants
Techloyce is the name of professional software development, integration, customization, migration, training and consulting service providers. We are authorized Zoho consultant as well as Zoho Writer Consultants and Training service providers. We have been serving our customers worldwide. We are experts in dealing well with all sorts of technicalities that your small, medium or large-sized businesses face.
Read more about Zoho Writers
It is the part of Zoho Docs, a group of productivity apps which process the documents as well as lead teams to join the forces while working on them. It also allows creative real-time editing as well as it is authorized with the mobile access to keep you in control of your all necessary documents anytime anywhere.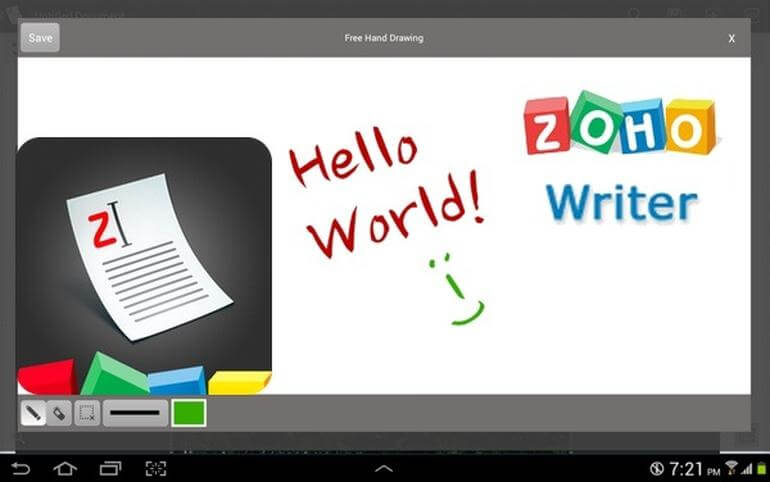 Eco-friendly and customizable, Zoho Writer is created to fit according to your small, medium or large-sized businesses. This tool is quite affordable for the companies with worldwide decentralized teams as well as does not have a critical learning curve to exceed. These amazing powerful integrations lead the users to avoid all manual data input that makes the product even easier to use. Our experts Zoho Writer Consultants are always on board to help you better.
Notable advantages – Zoho Writer
It is a captivating office application and has multiple functionalities which allow writers who publish a huge variety of online content to edit and create on dot, to work in the groups as well as to share content in all format types.
Once after creating or editing a document, it is being saved in a well-organized as well as easy to search library in the cloud that minimizes losing valuable information risks.
Furthermore, it makes it possible to draft the spreadsheets for the financial calculations, to impress customers with attractive presentations by using elegant themes as well as remote broadcasting. Professionally synced, Zoho Writer will give a boost to your social media to enable you to share content there in the chorus.
Your admin can track activities, follow the progress, assigning tasks to groups and individuals as well as reporting on them.
The Features – Zoho Writer
Mobile Access
Storage
Safe Sharing
Version Syncing
Documents
Presentations
Spreadsheets
Online Collaboration
Task Management
Group Management
Group Editing
Admin Reports
Security Policies
Integrations
Thesaurus Support
The Pricing Plans
Free
25 users
Unlimited Folder Sharing
5 GB storage per user
Word Processor
Desktop Sync
Presentation Tool
Spreadsheet Tool
Document Version History
User Management
Standard: $5.00/user/month
Task Management
All Free Plan Features
Role Based Access
Password Protected Sharing
Premium: $8.00/user/month
Standard Edition Features
Admin Governance
Email-In
Active Directory Groups
SAML Based SSO
eDiscovery
Conclusion
Interested? Then feel free to contact us right now for professional Zoho Writer Training.
Zoho Motivator Consultants & Training
If you are looking for a professional Zoho consultant services, then Techloyce is the name to trust on. We provide completely customized Zoho Motivator Consultants and Training solutions to serve you better. We are always on our feet to serve you at our priority; our exceptional service is tailored to suit your small, medium or large sized business well.
We don't fake it, we provide what we offer and work beyond expectations!
A little bit about Zoho Motivator
It is known as insight-driven software that is created to maximize drive engagement and revenue of sales team. It works while increasing the best practices for sales activities and behaviors. With the Zoho Motivator, now businesses can leverage gamification to boost performance and productivity of their sales teams.
This app is an adaptable system which works great as Zoho CRM and uses scorecards, leaderboards, and a contest to assist salespeople to improve their sales productivity that can result in better revenues as well as team engagement. With this app, your sales teams are no longer focused directly on targets that regularly lead to neglect the best practices which let them achieve targets. It helps drive desired behavior as well as improve the sales workflow. In simple words, you can say that this system gives a fun element to help salespeople work stress-free.
Some Key Benefits – Professional Zoho Motivator Consultants
Sales target achievement is a great and dull challenge. Zoho Motivator completely alter the equation by carrying in the abilities as well as features which foster a healthy competition drive right behaviors in team members as well as speed up sales with the help of gamification factor.
This system is designed to raise a company's revenues by gathering as well as deriving decisions based on the actionable insights about sales team's performance. The users can turn their raw data into valuable business insights as well as unearth revelations on critical the issues. Salespeople can become more productive and with Zoho Motivator's scorecards and target feature, you can identify desired behaviors easily and can drive them to the ultimate improvements. It uses KPIs as well as dashboards to get excellent business intelligence. By adding fun to the mix you can improve your team engagements.
With contests and leaderboards, you can easily drive out staleness which comes with getting deadlines, targets, and quotes. You can grow team's motivation with recognition.
Notable Features of Zoho Motivator
Insights for better acumen
Smart dashboards
Targets
Leaderboards
Scorecards
Motivator TV
Contests
The Cost Plans
Free
Company Scorecards
Standard Dashboards
Contest TV Channel
One Concurrent Contest
5-User Pack – $60/ billed monthly/annually or $72 monthly
Everything in Free Plan
Dashboard Access Control
Custom Dashboards
Unlimited Contests
Team & Individual Scorecards
KPI & Target Leaderboards
Custom TV Channels
10-User Pack – $100/billed monthly/annually or $120 monthly
25-User Pack – $ 200billed monthly/annually or $240 monthly
Being professional Zoho Training service providers, we make sure you get 100% high-quality services on time. Call or E-mail us now for further details.
Zoho ContactManager Consultants
We are professionals Zoho Consultants and provide Zoho ContactManager Consultants and Training, Integration, customization, and development service to our valued customers worldwide. We have been serving industries for years. Our team of well qualified and well trained therefore strives to provide you with the best details.
There is no hidden agenda fall in our services or charges; we provide what we offer and nothing less than high quality.
What is Zoho ContactManager?
It is an easy web-based tool for all types of small business. You can easily manage all business contacts, work together with workers as well as can handle tasks by using this tool.
With this app, you can have a sole unified platform to manage all your contacts. Furthermore, you can also maintain the contact information in an online central address book. Hence, the users can have a well-integrated look at all related emails, tasks and notes.
This software is practical & easy to use – Zoho ContactManager Consultants!
It also allows you to track your tasks and the deals to help you stay on the top of deals and task to do list. The communication with your partners will become quicker, as this tool feeds allow you to keep everyone on the same page of your company.
It features include:
Manage Tasks & Deals
Organize Contacts
Maintain Deal Pipeline
Direct Messages to contacts
Team Collaboration
Email Integration
Facebook, Twitter integrations
Share Instant Updates
iPhone, Android App
Pricing Plans
Free
Single User
Smart: $15 per month
10,000 Contacts
Unlimited Users
1,000 Deals
Ultra: $25 per month
Unlimited Contacts
Unlimited Users
Unlimited Deals
With yearly subscriptions, you can get a two-month discount. Moreover, you can also pay for only 10 months as well as they can use this service for 12 months.
It is a simple as well as an ideal solution for the companies which have small teams that want a simple solution to manage their contacts efficiently and help them with their routine business operations.
If your small business finds any traditional CRM tool in the market to be overwhelming for your requirements but at the very same point you think an address book is quite primitive for your business, then Zoho ContactManager is a better choice.
Several businesses that are in small or medium-sized industries face difficulty in finding professional contact management software. Here a challenge is that such businesses need enough flexibility to manage their contact management requirements effortlessly.
For further details call or email us now and get exceptional Zoho ContactManager Training.
Zoho Sites Consultants & Training Experts
Professional Zoho Sites Consultants and Training service providers. So, get along with us to use your CRMs professionally. We are official partners and have been working in this field for many years. We are dealing with our customers worldwide successfully and hold a huge list of satisfied clients. Being experienced in this field, we also provide well trained and high skilled team.
What is Zoho Sites? A Brief Intro
It is the part of Zoho's popular productivity suite, known as a free and simplified website creator that allows individuals and businesses to make detailed professional websites shortly without IT expertise and coding knowledge. This platform works with an eco-friendly drag-and-drop builder as well as familiar features and uses intuitive navigation patterns to engage targeted audience.
It is mobile-empowered that can used as an integrated addition or standalone product to the kit of Zoho's business productivity. Its basic capabilities and functions are completely free, but you can also buy professional add-ons at affordable rates for further personalization. Our Zoho Sites Consultants are masters in giving you the best suitable advices.
The Features Includes:
Drag-and-drop Builder
Customization
Premade Themes
Mobile Optimization
Ecommerce Toolkit
Product Portfolios
PayPal Accounts
Blogs
Multimedia Galleries
Third-Party Snippets
CRM Forms
Custom Forms
SEO Optimization
Page Versions
Visitor Analysis
Password Protection
Dynamic Content Management
Custom 301 Pages
Custom 404 Pages
Webfont Library
HTML5/CSS Editor
Domain Registration
Single URL Support
Zoho Sites Price
Its web hosting service as well as creator is free. You can choose a free package, or for improvements you can choose it with the products/business add-ons paid on a monthly basis:
Free
Unlimited pages
100% ad-free website
Custom domain hosting
Unlimited slideshows
Unlimited galleries
Blog
Themes gallery
Mobile site
Highlights
Comments
10 Dynamic content
10 Forms
Business Add-on – $4.00/month
Page versions
CRM webforms (+ 20 more forms)
Password protection
PayPal
20 more Dynamic content
Multiple authors
Newsletter subscription
Product Add-on
Unlimited Products – $8.00/month
200 Products – $5.00/month
100 Products – $3.00/month
25 Products – $1.00/month
Consultant Services World Wide

Country

Phone:

Email:

Address:

Others

United Kingdom (UK)
44-20-3290-1704
info@techloyce.com
1 Berkeley Street, London, W1J 8DJ
Birmingham, Leeds, Glasgow, Sheffield, Bradford, Liverpool, Edinburgh, Manchester, Bristol
United States (USA)
1-315-221-3201
info@techloyce.com
77 Water Street, Suite 800 Floor, New York, NYC 10005
Chicago, Illinois, Houston, Texas, Washington DC, Phoenix, Arizona, San Antonio, San Diego, Dallas, San Jose, California, Los Angeles, NY, Utah, Salt Lake City
Malaysia
info@techloyce.com
Suite 8.01, Level 8 Menara Binjai No 2 Jalan Binjai 50450 Kuala Lumpur
Selangor, Sabah, Sarawak, Penang, Perak, Pahang, Negeri Sembilan, Kedah, Melaka
Canada
1-315-221-3201
info@techloyce.com
Brookfield Place, 161 Bay St, Toronto, ON M5J 2S1
Alberta, British Columbia, Manitoba, Toronto, Montreal, Vancouver,
Australia
61-39-028-7885
info@techloyce.com
Level 19, 180 Lonsdale Street, Melbourne, VIC 3000
Sydney, Melbourne, Brisbane, Perth, Adelaide
Zoho Campaigns Consultants & Training
We are professional Zoho Partners and offer our customers a well trained team of experienced Zoho campaigns consultant service. There are no hidden charges in our training service. You will get 100% accurate service that you want. We also provide expert consultants. Be it Customization, Development, Migration, Integration, Training or Consulting need, our experts are here.
What is Campaigns?
Zoho Campaigns is an Email Marketing product that is manufactured to balance Zoho's ecosystem of more than 35 applications. While setting up your account, you can easily choose bundle of several services or one service. It is a best suitable tool for basic clients. Furthermore, it is an award winning product that offers an extensive collection of designing templates, attractive design elements and integrations.
It Features include:
Creating a subscriber list
Setting Up a Campaign
Tracking A Campaign
Marketing Automation
Powerful Customers Support
Pricing
It offers a pay-as-you-go plan in that you use and buy email credits. Such plans start at $6/250 credits, $80/ 5,000 and $750/100,000 credits. The monthly subscriptions include unlimited emails, start at $5/500 subscribers to $350/month/100,000 subscribers.
Like MailChimp and SendinBlue, there is a free plan also available that includes 2,000 subscribers, 12,000 emails/ per month. If you are in need of more than 100,000 contacts, then you can easily get a quote on the custom high-volume plan.
The Signing up process is quick and simple, as it is for a web service. Moreover, it requires your phone number, company name, email and password. You can also choose to subscribe to the newsletter. The welcome email includes link to confirm user's email address that is usable for more than 30 days.
After completing this process, you can access dashboard that is organized into 4 categories such as:
Send Email Campaigns
Build Your Mailing List
Promote on Social Media
Service Integrations
The UI (user interface) looks rather outdated as compared to SendinBlue and Campaign Monitor. However, it is more concerned about the design than functionality, and easy enough to get what you need.
Contact Us for Zoho Campaigns Training & Consulting:
Interested? Then call or email us now to get further details. We are always online to serve you.
Consultant Services World Wide

Country

Phone:

Email:

Address:

Others

United Kingdom (UK)
44-20-3290-1704
info@techloyce.com
1 Berkeley Street, London, W1J 8DJ
Birmingham, Leeds, Glasgow, Sheffield, Bradford, Liverpool, Edinburgh, Manchester, Bristol
United States (USA)
1-315-221-3201
info@techloyce.com
77 Water Street, Suite 800 Floor, New York, NYC 10005
Chicago, Illinois, Houston, Texas, Washington DC, Phoenix, Arizona, San Antonio, San Diego, Dallas, San Jose, California, Los Angeles, NY, Utah, Salt Lake City
Malaysia
info@techloyce.com
Suite 8.01, Level 8 Menara Binjai No 2 Jalan Binjai 50450 Kuala Lumpur
Selangor, Sabah, Sarawak, Penang, Perak, Pahang, Negeri Sembilan, Kedah, Melaka
Canada
1-315-221-3201
info@techloyce.com
Brookfield Place, 161 Bay St, Toronto, ON M5J 2S1
Alberta, British Columbia, Manitoba, Toronto, Montreal, Vancouver,
Australia
61-39-028-7885
info@techloyce.com
Level 19, 180 Lonsdale Street, Melbourne, VIC 3000
Sydney, Melbourne, Brisbane, Perth, Adelaide
Salesforce CRM
Zoho Vs Salesforce – CRM Comparison & Best Features
If you are facing troubles in managing and dealing with your clients, then a good customer relation management is the right choice for you. Some days before one of our customers asked us to solve their prospects and management system. He told us that he is searching for a customer relation management and currently evaluating both Zoho CRM and Salesforce CRM. Which one should he consider? Which one is a better option?"
It is the most frequently asked question which we deal on a regular basis. As a professional Integration Platform and being one of the leading Zoho Partners, we have an excellent opportunity to work with several platforms across an extensive range of segments, from eCommerce, Shipping solutions, Marketplace, etc. as well as can evaluate how one platform heads up against the other.
Here, we are now going to discuss whether you should opt for Zoho or Salesforce CRM software?
For every business, Customers are the primary asset. All you need to do is to understand your client's needs. You then only aim to provide them a solution as well as show them a path on how you will add value to their businesses and lives. Hence to make it possible a good customer relation management software plays a significant role if you want to grow the value of your organization, manage your potentials, maintain customer data, rack possibilities, prevent loss of data when worker leaves, etc. Let's head both of this software against each other and find which one is better for you.
User Friendly Compare
Zoho CRM has a clean layout, and its modular approach is quite easy. It is easily navigable as well as you can smoothly filter complete data based on the Potential stage, amount, country, closing date and many other.
On the other side, Salesforce is comparatively not an easy to use the software as it has some multitude features that might get hard for you to handle. You need to make sure that your Reps are well trained on the use of it.
Features VS Best Features
Both Zoho and Salesforce are robust systems and include several amazing features. While their main customer relation management functionalities like Lead and Account Management, etc. are similar. Some more similarities include:
Web-to-Lead
Email Templates & Insights
Both for Outlook
Mobile App
Chatter & Connect
Dashboards
Sales inbox
Sales IQs
Lightening Dialer – Telephony
Artificial Intelligence
Importing & Exporting Data
Social Media Integration
Customized & Automate Workflow adjustments
Cloud-Based Product Marketing Features
Cloud-Based Service Management Features
Easy Customization Compare
Both of the solutions come with exceptional out-of-box features. Though, it is a matter of the fact that no two businesses are similar as well as their processes. Here comes the need to extend and modify the default functionalities, to make work right according to your business needs. Both CRMs are flexible and customizable.
Zoho can customize standard modules as well as can add additional functionalities in such modules, add custom fields, create new modules, edit permissions design layouts. Accordingly, Salesforce can be customized and configured. While the admin can easily make a point & click changes through the Force.com builder, some of the times you will need to add other new features. Technical experts can do it via adding Visualforce or Apex Code pages. The strength of this solution is custom fields, customizability, objects, integrations of own apps, 3rd party extensions, etc. to offer you an all in one solution.
Pricing (Cost Effective Software Small or Large Business)
Zoho CRM includes four editions, i.e., Enterprise & Ultimate, Standard, Professional. The price range stars from $12 to $100, as charged per month user billed annually. The great plan is known as Enterprise Plan that cost around $35 based on monthly billing. Whereas Salesforce also has four editions including, Lightning Professional, Enterprise, Unlimited and SalesforceIQ Starter. The price range starts from $25 to $300 user per month billed annually. The enterprise edition costs around $150 user per month billed annually.
Contract or License Terms
You can purchase Zoho license on a month to month basis as well as you can also terminate the services anytime you need without any hassle. On the other side, Salesforce offers you annual contract option so you can easily know where and what you are spending at.
Training & Customer Support
Zoho offers you a dedicated Support Portal, i.e., https://help.zoho.com/portal/zohocorp/home where you can easily have access to the all developers and user guides, forums, videos and a holistic knowledge based on email and community support. Salesforce also provides you a dedicated Technical Support Portal, i.e., https://help.salesforce.com/support with completely free access to limited FAQs, Videos, and webinar. Furthermore, you can also post all your queries to a powerful community of its team.
Trial (Try Before Use)
For a completely free trial of Zoho is all editions click here:
For a complete Salesforce free trial for 15 days or for 30 days trial click here:
Business Suite (Enterprise or Large Business)
ZohoCRM boasts of the whole suite of business applications to give you a complete experience such as:
Campaigns
Email marketing
Own project management system aka Zoho Projects
Customer support & satisfaction
Survey for customer feedback
Reports for BI analytics
Invoice
ETC
Likewise, other than Sales Cloud, the Salesforce offers a wide range of solutions to enhance the productivity as well as earn higher revenue. It offers Desk.com and Service Cloud to cater customer needs, Pardot and Marketing Cloud to build 1-o-1 customer journeys & drive sales, Analytics to deliver customizable insights as well as a gain deeper understanding of the team's performance, etc.
Customers of Both Software
ZohoCRM has above 300,000 organizations with which it is dealing with on regular basis whereas Salesforce claim to have around 150,000 clients.
Integration & Marketplace (Easy Integration)
Zoho's latest marketplace offers numerous integrations options for 3rd party apps including Quickbooks, DocuSign, MailChimp, etc. Moreover, you can also create customized applications and extensions as well as can add more features to it through Native Integration. Whereas Salesforce offers you AppExchange (a business app store with more than 2800 apps both free and paid) including integration options with Xero, DocuSign, Mailchimp, AdobesSign, etc.
Web Api's For Integration With Other Platforms
It is available with all ZohoCRM Plan. The API Calls the number in Professional Plan is less than the Enterprise Plan. Therefore it is better to choose Plan according to your data volume. On the other side, Web Service APIs in Salesforce include only Unlimited and Enterprise Plan.
Conclusion:
All in all both of these solutions are quite similar in various categories and on the other hand, there are also some differences are available. These both have a complete focus on customers feedback and tailored their functionalities in a way to provide their clients with the most efficient service. While choosing any customer management software, you must look for whether it is serving your business entirely or not. Do not select such solutions for the sake to only enjoy fancy features.
Consultant Services World Wide
Country
Phone:
Email:
Address:
Others
United Kingdom (UK)
44-20-3290-1704
info@techloyce.com
1 Berkeley Street, London, W1J 8DJ
Birmingham, Leeds, Glasgow, Sheffield, Bradford, Liverpool, Edinburgh, Manchester, Bristol
United States (USA)
1-315-221-3201
info@techloyce.com
77 Water Street, Suite 800 Floor, New York, NYC 10005
Chicago, Illinois, Houston, Texas, Washington DC, Phoenix, Arizona, San Antonio, San Diego, Dallas, San Jose, California, Los Angeles, NY, Utah, Salt Lake City
Malaysia
60-18-874-5523
info@techloyce.com
Suite 8.01, Level 8 Menara Binjai No 2 Jalan Binjai 50450 Kuala Lumpur
Selangor, Sabah, Sarawak, Penang, Perak, Pahang, Negeri Sembilan, Kedah, Melaka
Canada
1-315-221-3201
info@techloyce.com
Brookfield Place, 161 Bay St, Toronto, ON M5J 2S1
Alberta, British Columbia, Manitoba, Toronto, Montreal, Vancouver,
Australia
61-39-028-7885
info@techloyce.com
Level 19, 180 Lonsdale Street, Melbourne, VIC 3000
Sydney, Melbourne, Brisbane, Perth, Adelaide
Salesforce Integration, Developer, Customize & salesforce Partners Consultants in Canada
We provide
Salesforce integration service
and we are
expert crm consultant in Canada.
Techloyce
is
elite partner
& best
salesforce developer in Canada
for your business crm, erp software customization, implementation in all Canadian cities and states such as:
Airdrie > Brooks, Calgary, Camrose, Chestermere, Cold Lake, Edmonton, Fort Saskatchewan, Grande , rairie, Lacombe, Leduc, Lethbridge, Lloydminster (part), Medicine Hat, Red Deer, Spruce Grove, St. Albert, Wetaskiwin
British Columbia > Abbotsford, Armstrong, Burnaby, Campbell River, Castlegar, Chilliwack, Colwood, Coquitlam, Courtenay, Cranbrook, Dawson Creek, Duncan, Enderby, Fernie, Fort St. John, Grand Forks, Greenwood, Kamloops, Kelowna, Kimberley, Langford, Langley, Maple Ridge, Merritt, Nanaimo, Nelson, New Westminster, North Vancouver, Parksville, Penticton, Pitt Meadows, Port Alberni, Port Coquitlam, Port Moody, Powell River, Prince George, Prince Rupert, Quesnel, Revelstoke, Richmond, Rossland, Salmon Arm, Surrey, Terrace, Trail, Vancouver, Vernon, Victoria, White Rock, Williams Lake
Manitoba > Brandon, Dauphin, Flin Flon (part), Morden, Portage la Prairie, Selkirk, Steinbach, Thompson, Winkler, Winnipeg
New Brunswick > Bathurst, Campbellton, Dieppe, Edmundston, Fredericton, Miramichi, Moncton Saint John
Newfoundland and Labrador > Corner Brook, Mount Pearl, St. John's, Yellowknife
Nunavut > Iqaluit
Ontario > Barrie, Belleville, Brampton, Brant, Brantford, Brockville, Burlington, Cambridge,Clarence-Rockland, Cornwall, Dryden, Elliot Lake, Greater Sudbury, Guelph, Haldimand County, Hamilton, Kawartha Lakes, Kenora, Kingston, Kitchener, London, Markham, Mississauga, Niagara Falls, Norfolk County, North Bay, Orillia, Oshawa, Ottawa, Owen Sound, Pembroke, Peterborough, Pickering, Port Colborne, Prince Edward County, Quinte West, Sarnia, Sault Ste. Marie, St. Catharines, St. Thomas, Stratford, Temiskaming Shores, Thorold, Thunder Bay, Timmins, Toronto, Vaughan, Waterloo, Welland, Windsor, Woodstock
Prince Edward Island > Charlottetown, Summerside
Quebec > Acton Vale, Alma, Amos, Amqui, Asbestos, Baie-Comeau, Baie-D'Urfé, Baie-Saint-Paul, Barkmere, Beaconsfield, Beauceville, Beauharnois, Beaupré, Bécancour, Bedford, Belleterre, Beloeil, Berthierville, Blainville, Boisbriand, Bois-des-Filion, Bonaventure, Boucherville, Brome Lake, Bromont, Brossard, Brownsburg-Chatham, Candiac, Cap-Chat, Cap-Santé, Carignan, Carleton-sur-Mer, Causapscal, Chambly, Chandler, Chapais, Charlemagne, Châteauguay, Château-Richer, Chibougamau, Clermont, Coaticook, Contrecoeur, Cookshire-Eaton, Côte Saint-Luc, Coteau-du-Lac, Cowansville, Danville, Daveluyville, Dégelis, Delson, Desbiens, Deux-Montagnes, Disraeli, Dolbeau-Mistassini, Dollard-des-Ormeaux, Donnacona, Dorval, Drummondville, Dunham, Duparquet, East Angus, Estérel, Farnham, Fermont, Forestville, Fossambault-sur-le-Lac, Gaspé, Gatineau, Gracefield, Granby, Grande-Rivière, Hampstead, Hudson, Huntingdon, Joliette, Kingsey Falls, Kirkland, La Malbaie, La Pocatière, La Prairie, La Sarre, La Tuque, Lac-Delage, Lachute, Lac-Mégantic, Lac-Saint-Joseph, Lac-Sergent, L'Ancienne-Lorette, L'Assomption, Laval, Lavaltrie, Lebel-sur-Quévillon, L'Épiphanie, Léry, Lévis, L'Île-Cadieux, L'Île-Dorval, L'Île-Perrot, Longueuil, Lorraine, Louiseville, Macamic, Magog, Malartic, Maniwaki, Marieville, Mascouche, Matagami, Matane, Mercier, Métabetchouan–Lac-à-la-Croix, Métis-sur-Mer, Mirabel, Mont-Joli, Mont-Laurier, Montmagny, Montreal, Montreal West, Montréal-Est, Mont-Saint-Hilaire, Mont-Tremblant, Mount Royal, Murdochville, Neuville, New Richmond, Nicolet, Normandin, Notre-Dame-de-l'Île-Perrot, Notre-Dame-des-Prairies, Otterburn Park, Paspébiac, Percé, Pincourt, Plessisville, Pohénégamook, Pointe-Claire, Pont-Rouge, Port-Cartier, Portneuf, Prévost, Princeville, Québec, Repentigny, Richelieu, Richmond, Rimouski, Rivière-du-Loup, Rivière-Rouge, Roberval, Rosemère, Rouyn-Noranda, Saguenay, Saint-Augustin-de-Desmaures, Saint-Basile, Saint-Basile-le-Grand, Saint-Bruno-de-Montarville, Saint-Césaire, Saint-Colomban, Saint-Constant, Sainte-Adèle, Sainte-Agathe-des-Monts, Sainte-Anne-de-Beaupré, Sainte-Anne-de-Bellevue, Sainte-Anne-des-Monts, Sainte-Anne-des-Plaines, Sainte-Catherine, Sainte-Catherine-de-la-Jacques-Cartier, Sainte-Julie, Sainte-Marguerite-du-Lac-Masson, Sainte-Marie, Sainte-Marthe-sur-le-Lac, Sainte-Thérèse, Saint-Eustache, Saint-Félicien, Saint-Gabriel, Saint-Georges, Saint-Hyacinthe, Saint-Jean-sur-Richelieu, Saint-Jérôme, Saint-Joseph-de-Beauce, Saint-Joseph-de-Sorel, Saint-Lambert, Saint-Lazare, Saint-Lin-Laurentides, Saint-Marc-des-Carrières, Saint-Ours, Saint-Pamphile, Saint-Pascal, Saint-Pie, Saint-Raymond, Saint-Rémi, Saint-Sauveur, Saint-Tite, Salaberry-de-Valleyfield, Schefferville, Scotstown, Senneterre, Sept-Îles, Shawinigan, Sherbrooke, Sorel-Tracy, Stanstead, Sutton, Témiscaming, Témiscouata-sur-le-Lac, Terrebonne, Thetford Mines, Thurso, Trois-Pistoles, Trois-Rivières, Valcourt, Val-d'Or, Varennes, Vaudreuil-Dorion, Victoriaville, Ville-Marie, Warwick, Waterloo, Waterville, Westmount, Windsor,
Saskatchewan > Estevan, Flin Flon (part), Humboldt, Lloydminster (part), Martensville, Meadow Lake, Melfort, Melville, Moose Jaw, North Battleford, Prince Albert, Regina, Saskatoon, Swift Current, Warman, Weyburn, Yorkton, Whitehorse
We work in all cities with high level of business. Enterprises, companies or individuals, we help everyone. Our salesforce developers are much qualified to boost up your business by implementing best strategies.
About
Techloyce is expert partner, consultant in CRM services & ERP services software developer and have much experience in development. Contact us for further business enquiry or details at info@techloyce.com or Phone # : +44 20 3290 1704