---
Recent Posts
---
Sugar CRM
SugarCRM for Small Business – CRM Benefits for Startups
In this whole world, all businesses are getting advantages from several CRM solutions. Whether the company is startup, small, medium or large, CRM solutions are the best to fulfill all business needs. With the passage of time, enterprises have experienced an extensive success by utilizing CRM software to their business.
SugarCRM for Small Business is quite useful and flexible. By using the right software for Customer Relationship Management, your business can become smooth and seamless. In result, you can have higher sales through numerous marketing campaigns. As your clients hold the key to your success, it can provide useful insight about their previous preferences and selections. It will enable you to have the operational edge in primary functional areas like marketing, support, and sales that leads to increasing client experience translating into a conservative side for you.
Below mentioned are the benefits you can enjoy with SugarCRM.
Time Efficient Solution
SugarCRM classifies every inch of every industry. You can manage your daily workflows processes as well as can improve and streamline employees daily task. Hence, it leads you to save time. The systematic mapping of each process assists you to understand the requirements of the company to get success. Sales employees can search via customer and prospect data to get valid information quickly. It makes it convenient to know the best practices for your employee's routine activities and tasks as they have authentic information.
Safe & Secure for Startups
Do you know that it takes more cost to attract a new client than to retain the present one? Therefore, it is essential to use SugarCRM to give a boost to the limited resources of any of your small business. Moreover, it is quite easy to maximize chances, provide excellent client experiences and improve productivity, all with this software. In simple words, it is the safest way to secure your data and work freely without any crack.
As small businesses don't have numerous client touch points, the integration with social media provides new ways to interact with their customers and capture prospects. With mobile SugarCRM, your managers and employees continuously remain to engage with customers. That's why you can quickly move forward your business with SugarCRM. Following are some of the more benefits that small enterprises can have with customer relation management.
Boost to the productivity: it ensures prospect and leads are pursued promptly with improving customer satisfaction and service.
Positive Results
From generating leads to maintaining relationships, small companies rely on CRM entirely to improve customers experience. It leads to increased profitability for your enterprises.
SugarCRM helps your business to get organized and productive.
Conclusion
All in all, if you simply want to get successful in the industry, it is essential to get a CRM solution. It will lead you through success step by step by step and will lead you to touch the top rank in the market. So be it your startup, small, medium or largely sized business needs, always choose the best services provided by professional developers.
Official SugarCRM Partners
Our Offices World Wide
Country
Phone:
Email:
Address:
Others
United Kingdom (UK)
44-20-3290-1704
info@techloyce.com
1 Berkeley Street, London, W1J 8DJ
Birmingham, Leeds, Glasgow, Sheffield, Bradford, Liverpool, Edinburgh, Manchester, Bristol
United States (USA)
1-315-221-3201
info@techloyce.com
77 Water Street, Suite 800 Floor, New York, NYC 10005
Chicago, Illinois, Houston, Texas, Washington DC, Phoenix, Arizona, San Antonio, San Diego, Dallas, San Jose, California, Los Angelos, NY
Malaysia
info@techloyce.com
Suite 8.01, Level 8 Menara Binjai No 2 Jalan Binjai 50450 Kuala Lumpur
Selangor, Sabah, Sarawak, Penang, Perak, Pahang, Negeri Sembilan, Kedah, Melaka
Canada
1-315-221-3201
info@techloyce.com
Brookfield Place, 161 Bay St, Toronto, ON M5J 2S1
Alberta, British Columbia, Manitoba, Toronto, Montreal, Vancouver,
Australia
61-39-028-7885
info@techloyce.com
Level 19, 180 Lonsdale Street, Melbourne, VIC 3000
Sydney, Melbourne, Brisbane, Perth, Adelaide
SugarCRM in Healthcare Solutions – Important Roles
The most popular CRM is not limited to offer benefits to only organizations, but also it is successfully serving all public services firms like health care units, clinics, and hospitals. In a mission to help healthcare entities, technology is utilized to add numerous benefits to the installation. One of the most famous CRM solutions in the industry is known as Sugar CRM. Below mentioned are some of the perks of implementing SugarCRM for Healthcare industry.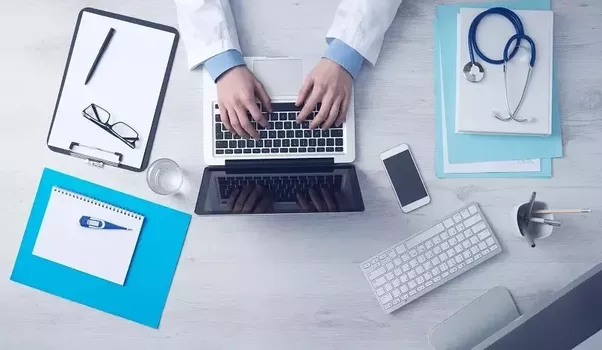 Strong Relationship Between Practitioner & Patient
By using this software solution, you can build a better relationship between patient and healthcare solution providers by handling a complete patient profile for the patient's attendants and Doctors. The data can be kept confidently that would be only visible to the concerned persons.
Automatic Processor
With automatic process functions, SugarCRM saves you a lot of time as compare to manual software. Hence, you can be safe from delays in appointment scheduling. Moreover, you can also create a portal that allows patients to reserve their appointment according to the availability. It can even automate the billing system.
Active Notifications
It sends an automatic notification to the attendant and before a particular time. Such notifications can be transmitted through voice calls, emails and text messages according to demand.
Track Of Patient's Record
With this software solution, you can keep track of all patients record. Furthermore, you can also generate a document to facilitate patient's visits, billing, and check-ins while considering life or health insurance policies.
Patient's Management
One of the most significant advantages of installing it is both indoor and out-door patient management. This integrated system provides capacity and flexibility for the case management as well as evaluation system to know the availability of rooms and doctor's timing before making the reservations.
Keeps Patients Medical History
You can follow your patient's medical history safe and can detect drug-related pathology for each patient while knowing changes in the clinical signs. SugarCRM has ensured to be the best tool regarding keeping this medical history, management and prescription of patients.
Management of Patient's Referrals
SugarCRM helps patients in getting efficient and expeditious consultancy for low-cost maintenance, high quality as well as improved patient satisfaction and service.
Manage Equipment Service Scheduler
Maintenance of equipment plays an essential role in delivering high service quality thus; SugarCRM caters to the equipment maintenance side by noticing service frequency as well as generating alerts before it is checked to run the system smoothly.
Access To Patient's Medical Record Across The Unit
This software offers a feature to manage and upload Patient's laboratory tests as well as diagnostic reports on the server to instantly shared these with concerned individuals. Instant access to reports assists in rendering timely and professional services to the patients with enabling departments to get patient's important information gratification and wellness of the admit person.
Improve Collaboration
If you want to increase collaboration with patients and internally, then SugarCRM is the right option. For the internal purpose, you can link your system with the laboratories chain to facilitate the patients to save them from visiting laboratories to collect reports. It also promotes the medication process as well as customizes process workflows to manage care coordination activities.
Conclusion
Anyhow, you can fulfill all your business needs, whether you are dealing with healthcare clinics or any other construction based business. SugarCRM promises to deliver you high-quality service to cater all business requirements successfully.
For Solution Services
Our Offices World Wide
Country
Phone:
Email:
Address:
Others
United Kingdom (UK)
44-20-3290-1704
info@techloyce.com
1 Berkeley Street, London, W1J 8DJ
Birmingham, Leeds, Glasgow, Sheffield, Bradford, Liverpool, Edinburgh, Manchester, Bristol
United States (USA)
1-315-221-3201
info@techloyce.com
77 Water Street, Suite 800 Floor, New York, NYC 10005
Chicago, Illinois, Houston, Texas, Washington DC, Phoenix, Arizona, San Antonio, San Diego, Dallas, San Jose, California, Los Angelos, NY
Malaysia
info@techloyce.com
Suite 8.01, Level 8 Menara Binjai No 2 Jalan Binjai 50450 Kuala Lumpur
Selangor, Sabah, Sarawak, Penang, Perak, Pahang, Negeri Sembilan, Kedah, Melaka
Canada
1-315-221-3201
info@techloyce.com
Brookfield Place, 161 Bay St, Toronto, ON M5J 2S1
Alberta, British Columbia, Manitoba, Toronto, Montreal, Vancouver,
Australia
61-39-028-7885
info@techloyce.com
Level 19, 180 Lonsdale Street, Melbourne, VIC 3000
Sydney, Melbourne, Brisbane, Perth, Adelaide
SugarCRM for Real Estate Agents & Agency – Useful CRM Software
SugarCRM in Real Estate & Property Industry
In this modern era of the fast-growing world, none of us have time to keep a track on everything we do on regular. When it comes to managing industries, there is various software has been launched by professional developers to provide your ease. Unlike any other sector, Real Estate has some unique needs. The significant aspect of this industry is the sheer vitality of trust building with customers. So, if you like to build a strong relationship with your customers, then SugarCRM software for Real Estate management is the right choice.
The Need of CRM for Brokerages & Real Estate Agents
A CRM platform provides real estate agent proactive and insightful notifications on one screen in the beginning. With this, you can have a look on all the interested customers who are willing to buy or lease property. Furthermore, you can have an eye on the business activities that you need do to get the lead in the sales funnels. You can check your clients need according to his/her expectations. All in all, you can keep a detailed track of the client's needs while purchasing a property.
Below mentioned are the major features that Real Estate SugarCRM has.
Mobile Functionality
CRM for mobile will let agents take benefit of the organization accessibility and efficiency. On the other side, cloud-based CRM offers the ability to track client's activity as well as timely updates by using Mobile App.
Built Around Sales Agent
SugarCRM is the most suitable platform for the sales agents, as they can customize their dashboard interface and workflow to increase their productivity. It saves a lot of their effort and time. With this agents can have complete information about all previous preferences and behavior of their customer before making any deal.
Data Intelligence
It is the most intelligent CRM solution, as sales team can view the customer data across all clients touch points including Social media, Emails as well as other interactions. Moreover, the sales agent can know the buying process stage of their client.
Email Tracking
Modern CRM provides sales agents a chance to have a 360-degree view of all prospects and customers. Agents can track all received and sent messages from a client. It gives them an opportunity to get a clear view of the present situation. Furthermore, Gmail with Sugar assists agents to handle everything from a sole platform instead of juggling several tabs and windows.
Unlimited Integration
SugarCRM has an open-source architecture that allows almost all other software to integrate with sugar affordably seamlessly.
In our experience, many of the brokerages demand integrations like Gmail for QuickBooks for accounting, Email Service, and Box.net for the data management. Here, what SugarCRM does is make it easy and quick to operate everything from within dashboard and keep all platforms synced as well as updated in real time. It rapidly increases the productivity of the entire team and let them focus on building a relationship with customers.
SugarCRM Partners and Consultants in United Kingdom
Expert SugarCRM Partner and UK CRM Consultant
We are experts SugarCRM partners & consultants in London of SugarCRM Customization and development for enterprise or for individual to boost up your business. Integration services for manufacturing, real estate, small business, WordPress, education, and other development or customization.
Get more information by quick call at : +44-20-3290-1704 or send email at info@techloyce.com. Head Office in London
Techloyce Best CRM Consultants
Offering the project management, support solution and other services in
Following UK Cities or Towns:
London, Birmingham, Leeds, Glasgow, Sheffield, Bradford, Liverpool, Edinburgh, Manchester, Bristol,
Bedfordshire, Berkshire, Bristol, Buckinghamshire, Cambridgeshire, Cheshire, Cornwall, County Durham, Cumberland , Derbyshire, Devon, Dorset, Essex, Gloucestershire, Hampshire, Herefordshire but re-established in 1998, Hertfordshire, Huntingdonshire, Kent, Lancashire, Leicestershire, Lincolnshire, Middlesex, Norfolk, Northamptonshire, Northumberland, Nottinghamshire, Oxfordshire, Rutland , Shropshire (Salop), Somerset, Staffordshire, Suffolk, Surrey, Sussex, Warwickshire, Westmorland , Wiltshire, Worcestershire but re-established in 1998, Yorkshire
Kirklees, Fife, Wirral, North Lanarkshire, Wakefield, Cardiff,Dudley, Wigan, East Riding, South Lanarkshire, Coventry, Belfast, Leicester, Sunderland, Sandwell, Doncaster, Stockport, Sefton, Nottingham, Newcastle-upon-Tyne, Kingston-upon-Hull, Bolton, Walsall, Plymouth, Rotherham, Stoke-on-Trent, Wolverhampton, Rhondda, Cynon, Taff, South Gloucestershire, Derby, Swansea, Salford, Aberdeenshire, Barnsley, Tameside, Oldham, Trafford, Aberdeen, Southampton, Highland, Rochdale, Solihull, Gateshead, Milton Keynes, North Tyneside, Calderdale, Northampton, Portsmouth, Warrington, North Somerset, Bury, Luton, St Helens, Stockton-on-Tees, Renfrewshire, York, Thamesdown, Southend-on-Sea, New Forest, Caerphilly, Carmarthenshire, Bath & North East Somerset, Wycombe, Basildon, Bournemouth, Peterborough, North East Lincolnshire, Chelmsford, Brighton, South Tyneside, Charnwood, Aylesbury Vale, Colchester, Knowsley, North Lincolnshire, Huntingdonshire, Macclesfield, Blackpool, West Lothian, South Somerset, Dundee, Basingstoke & Deane, Harrogate, Dumfries & Galloway, Middlesbrough, Flintshire, Rochester-upon-Medway, The Wrekin, Newbury, Falkirk, Reading, Wokingham, Windsor & Maidenhead, Maidstone, Redcar & Cleveland, North Ayrshire, Blackburn, Neath Port Talbot, Poole, Wealden, Arun, Bedford, Oxford, Lancaster, Newport, Canterbury, Preston, Dacorum, Cherwell, Perth & Kinross, Thurrock, Tendring, Kings Lynn & West Norfolk, St Albans, Bridgend, South Cambridgeshire, Braintree, Norwich, Thanet, Isle of Wight, Mid Sussex, South Oxfordshire, Guildford, Elmbridge, Stafford, Powys, East Hertfordshire, Torbay, Wrexham Maelor, East Devon, East Lindsey, Halton, Warwick, East Ayrshire, Newcastle-under-Lyme, North Wiltshire, South Kesteven,Epping Forest, Vale of Glamorgan, Reigate & Banstead, Chester, Mid Bedfordshire, Suffolk Coastal, Horsham, Nuneaton & Bedworth, Gwynedd, Swale, Havant & Waterloo, Teignbridge, Cambridge, Vale Royal, Amber Valley, North Hertfordshire, South Ayrshire, Waverley, Broadland, Crewe & Nantwich, Breckland, Ipswich, Pembrokeshire, Vale of White Horse, Salisbury, Gedling, Eastleigh, Broxtowe, Stratford-on-Avon, South Bedfordshire, Angus, East Hampshire, East Dunbartonshire, Conway, Sevenoaks, Slough, Bracknell Forest, West Lancashire, West Wiltshire, Ashfield, Lisburn, Scarborough, Stroud, Wychavon, Waveney, Exeter, Dover, Test Valley, Gloucester, Erewash, Cheltenham, Bassetlaw, Scottish Border
SugarCRM Partners and Consultants in Near You
Worldwide SugarCRM Partners and Consultants Near You
Techloyce is worldwide SugarCRM partners and expert consultants for CRM Solutions or development. We have over 10 Years of experience and providing our clients excellent services. We are here to solve CRM problems by developing, implementing or integration as your need. More over we have worked for many business such as real estate, property management, manufacturing, marketing, enterprises, individuals and many more.
Send us your enquiry or for Free Quotations
Contact Us at info@techloyce.com
Call Now: +44-20-3290-1704
Consulting with an CRM Consultant can boost up your business and it also allows you to manage your clients or customers more easy. Customizing SugarCRM with other software to develop best solution for you.
More Countries and Cities We are Working:
Dubai, Oman, Qatar, UAE, Schweiz, Zimbabwe, Corner City, Jamaica, Japan, China, Vastgoed, Egypt, Philippines, Quezon City, Beijing, Tokyo, Switzerland, Zurich, Geneva, Costa Rica and many more places
Dynamics CRM
SharePoint Integration with MS Dynamics CRM
SharePoint is used for content management and document managements. It provides organization, sharing and access of information within the organization and outside the organization. From any device you can access SharePoint through a browser. Some more features of SharePoint are explained bellow.
Upload documents to a single place, so you can access anywhere and anytime
Provides library function for editing documents.
Provides documents sharing feature. Also many people can edit the same document at a time.
SharePoint has version feature. It has option to keep the previous document and edit it.
Create sites.
Creating custom libraries.
SharePoint Plans:
Office 365
Online Standalone
On-Premise

SharePoint Integration with MS Dynamics CRM:
By integrating MS Dynamics CRM with SharePoint we can use all features of SharePoint from Dynamics. Like we can create, edit or share our documents to SharePoint. Also it we can control versioning and viewing of document from Dynamics CRM. Also if we want to use documents created from MS Dynamics CRM to any other platform, than the SharePoint is a best option to share documents with security.
Also we can assign the Dynamics CRM user to our SharePoint sites. We can create team from sites and can share documents and other information to those teams.
Mail Merge for Microsoft Dynamics CRM
When we send an individual email to any person, we mostly like to use their names in email to feeling them great. But for sending a large number of emails with including name of each person was an issue in previous systems. But the Microsoft Dynamics CRM provides the mail merge functionality to overcome on this issue. So now we can use mail merge functionality to send many emails automatically and can use any information related to a particular person. For example if we want to send an email to multiple persons with their names and some more information available in CRM, then mail merge is the best option for this purpose.
Through mail merge we can easily send emails and letters to our customers, sellers etc. There are two basic steps to use mail merge. Firstly we need to create and save a template with some required fields. Then from any record we can send this merged mail document to the related person.
For sending to many persons we need to create and save a template. Then from CRM we can send that merged mail document to a list of emails. CRM will automatically pick related fields record and insert into mail merge document and then send that to the related email address.
Mail merge in Dynamics CRM 2015
By default mail merge is only visible under Marketing Lists. But by adding through ribbon workbench editor we can use it other entities too. Like the previous version (Dynamics CRM 2011) contains mail merge in different entities.
Microsoft Dynamics CRM Web Services
If you are looking for a middleware between Microsoft Dynamics CRM and any other application or system then you can simply create a SOAP Web Service. A custom SOAP service can work on all platforms of MS Dynamics CRM (CRM Online, CRM On-Premise).
There is need to create a simple SOAP request which can receive request from your application/system. After receiving request it should process and call the CRM library or plug-in to establish a connection with MS Dynamics CRM. For example if you want to create a new contact, your application should call SOAP service and SOAP service should first create an authentication using Dynamics CRM library then it should send the data to Dynamics CRM for creation of new contact.
Code for creating connections, getting and saving data to CRM should be in MS CRM Library. So when SOAP send request to CRM Library it should validate data and create a proper MS CRM format of record and finally to store it to CRM.
Zoho CRM
Zoho Inventory Consultants & Training
Are you looking for professionals Zoho Inventory training & consultants service provider? Then here we are. Techloyce is known one of the best Zoho Partner that is serving its customers worldwide successfully. We have a team of well trained and well-qualified experts who have complete knowledge and understanding regarding all technical features and aspects of uncountable software solutions.
What is Zoho Inventory?
It is a member of advanced productivity suite, which leads companies to automate inventory and order management. Being a business owner, you can keep track of all deliveries to make excellent business decisions. Furthermore, it is the best solution for eCommerce businesses from all branches as well as scales and integrated with several cloud retailers. The best thing about this software is that it is the most used shipping systems. Its pricing scheme is quite flexible as well as plans are designed affordably to meet your needs of startups as well as on-budget companies.
It offers complete tracking; this means that it follows the record from a moment it has been ordered to the last delivery moment. Moreover, it also provides mobile tracking, both for the Android and iOS systems.
This software also includes a powerful reporting and analytic kit. Some of its outstanding features include:
Full order fulfillment & management
Inventory replenishment for avoiding stock-outs
Diverse selling channels
Billing & invoicing
The record is compatible with Zoho's complete productivity systems to let the data migrate across your kit smoothly. For you, it means you can control the list, manage HR, customer relationships and sell from a sole platform by using one account.
What We Do?
Our experts help you understand each technical aspect regarding this software. It will help you grow your business in a better way. We are a leading software and web development solution provider. Our complete range of solutions includes:
Custom Software Programming/Development Services
Web Design & Development
E-commerce & Online Marketing Solutions
With us, you can learn the core of the software. We make sure you get completely trained to help your company grow in an effective way. Our professional services are tailored to provide you a complete range of all Zoho solutions. So whether you're just getting started, want to customize it, or want to add on to your present implementation, we can help.
Contact Us for Zoho Inventory Training or Consultancy!
For all small and medium enterprises as well as individuals who are looking for a reliable, long-term partnership can call or email us now.
Course at Techloyce
Country
Phone:
Email:
Address:
Others
United Kingdom (UK)
44-20-3290-1704
info@techloyce.com
1 Berkeley St., London, W1J 8DJ
Birmingham, Leeds, Glasgow, Sheffield, Bradford, Liverpool, Edinburgh, Manchester, Bristol
United States (USA)
1-315-221-3201
info@techloyce.com
77 Water St., Suite 800 Floor, New York, NYC 10005
Chicago, Illinois, Houston, Texas, Washington DC, Phoenix, Arizona, San Antonio, San Diego, Dallas, San Jose, California, Los Angeles, NY, Utah, Salt Lake City
Malaysia
info@techloyce.com
Suite 8.01, Level 8 Menara Binjai No 2 Jalan Binjai 50450 Kuala Lumpur
Selangor, Sabah, Sarawak, Penang, Perak, Pahang, Negeri Sembilan, Kedah, Melaka
Canada
1-315-221-3201
info@techloyce.com
Brookfield Place, 161 Bay St, Toronto, ON M5J 2S1
Alberta, British Columbia, Manitoba, Toronto, Montreal, Vancouver,
Australia
61-39-028-7885
info@techloyce.com
Level 19, 180 Lonsdale Street, Melbourne, VIC 3000
Sydney, Melbourne, Brisbane, Perth, Adelaide
Zoho One Review – Plan & Pricing You Must Know
Recently, Zoho has introduced a comprehensive and innovative suite Zoho One for business applications. Review of this platform places complete administrative control in the user's hands at an affordable rate. On the other side, owners and administrators are afforded complete supervision over the company data, from team guidance and employee management to work processes and security policies.
With this latest arrival, entrepreneurs and enterprises can also bring their work to mobile devices via different applications for iOS and Android. It enables users to access accurate information anytime they need. It empowers employees to be more efficient and productive.
The Major Advantages Overview of Zoho One
Provides Full Solution
It is a complete featured platform, provide more than 35 applications which enable all size of companies to improve their sales, promote their services and products, and control back-end processes. Furthermore, it also supports communication between customers and teammates to facilitate the smooth workflows.
Integrated Operations More Easy
Organizations can connect their departments and integrate workflows for a smoother intra-organizational competence. The included applications allow different groups to collaborate and communicate with employees in the same as well as other teams. It enables people to get accurate information on time. Moreover, Zoho One also helps in migrating IT expenses as the platform connects departments at quite affordable prices.
One Secure Account for All Devices
It enables users to access the data on any device such as desktop, laptop or mobile phones with a secure account. It also helps administrators maintain strong control over the security policies and business data.
Extensive Ecosystem Helps You a lot
This platform doesn't work alone; as it's connected with other applications to create an ecosystem of the custom apps as well as extensions available in the Zoho Marketplace which make the platform-wide.
Latest Features – Zoho One Review
Sales Performance Gamification
CRM
Contact Manager
Insights & Reports
Sales IQ
Sales Inbox
Social Media Tools
Campaigns
Forms
Surveys & Feedbacks
Remote Troubleshooting
Help Desk
Team Communication
Emails
Private Team Social Network
Slide Decks Presentation
Projects Management
Zoho Office Suite
Browser-Based Conferencing
Note Taker
Digital Signature
Password Vault
Billing & Invoicing
Accounting Software
Expense Tracking & Reports
Employee Management
Inventory Management
Custom Applications
Recruiting Module
Mobile Applications
Zoho One is considered to one of the top 10 Business Management Software!
Price of This Software
It offers one project pricing plan for every user, below mentioned are the details:
$30.00/user/month/annual billing or $35.00/user/month
Enterprise-Level Editions
35+ Integrated Business Apps
Centralized Administrative Control
Native Mobile Apps & Extras
All-in-One Licensing Model
One Invoice for the Organization
Must Buy License for Every Employee
A 30-day free trial is also available
Want to Try it for Free?
Technical Details Should Know
Language Support – USA, UK, Canada, International
Devices Supported – Windows, Web-based, Mac
Pricing Model – Annual Subscription, Monthly payment
Customer Types – Small & Medium Business, Large Enterprises
Deployment – Cloud Hosted
Get Zoho Training and Complete Your Course Now!
Final Words That Worth!
So, if you are thinking to purchase a Management Software, it's always necessary to see how experts evaluate it in Zoho One reviews and also find out if the companies and real people who bought it are satisfied or not. If you want to know further about this software, then we have authorized Zoho partner. You can consult us anytime and anywhere; we are always here to help you.
Zoho Notebook with Complete Review
Today, we are going to discuss about Zoho Notebook review that is one of the most popular Zoho's innovations. That is web-based note taking the tool. It is an online apps maker tool that is used widely. It enables the users to make, share, save and consolidate critical entry as well as ideas at its early development online.
This tool lets you take notes, record audio, make checklists as well as capture moments among others. Once the message have been created, they sync instantly across all your devices and to your cloud. It allows all of its users to integrate images, text, audio, RSS Feeds, documents and video to name a few.
Furthermore, users can also collaborate online as this platform makes sharing:
Overview: Zoho Notebook
Share Selected Text Or Image From A Page Instead Of Getting The Complete Document!
It provides you complete control over the information that is shared with others as well as provides quick collaborative editing. Now sync, add documents, spreadsheets, PDFs and many other things with the latest File Card; clip web on safari; import things from Evernote through Mac or Mobile App as well as many other things.
Such features were the most demanded features as files can be easily added from any offline or online storage app. All files added to the Notebook are managed as distinct, groupable note cards, rather than open attachments.
You can open files in Zoho Docs, Document Management Application, which you will add in Notebook will be available on mobile and web. Just need to go to pre-made folder and viola. Moreover, your files can be synced to the desktop via Docs Sync, as it gives you several ways to access files.
Note: all of its accounts include Docs and online office suite.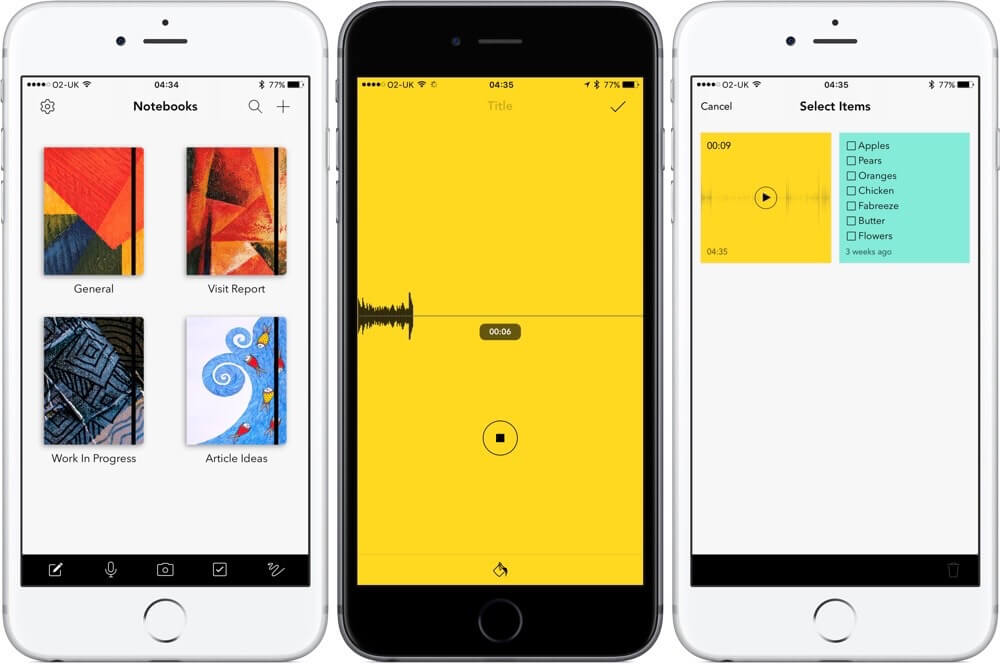 Notebook Web Clipper – Available for Safari now
It is a similar Web Clipper that is now available for Safari. Whether you have created a new recipe to try or maybe a new place to visit, images, links or clip text into a entery card, then you can save to a specific notebook.
Do you need to save an article for the future reference? Then with Clean View, you can now save the whole article as a item card without ads. Do you want to grab a web page screenshot? Then the 'Screenshot' option saves screenshots as a Photo Card quickly. Furthermore, you can also create a message from a scratch, including the option to drag images from a desktop into it.
Import from Evernote – Import all attachments and Notes
You can now import all your attachments as well as notes to the Notebook on Mac or mobile.
Note: if you are importing with the Mac app then you will need to have an Evernote Mac app. In case of not having the Evernote Mac app, you can import your message through mobile. If your attachments are in Evernote, then they will be imported pre-grouped with an authentic item.
Exceptional Improvements for Apple Pencil & iPad Pro
The supports Split View, so now you can jot notes, sketch ideas, add files and record audio all from within this Split View. With improved palm detection, you can use your finger as an eraser when using Apple Pencil.
Menu Bar Support For Mac
Add photos, take text and audio notes, screenshots as well as checklists with the Menu bar without needing to launch of its apps.
Additional Updates
The Syncing option is at next level in Zoho Notebook. In this latest updated app, now the Checklist Card displays extra options for each checklist item. Moreover, the note card creation shortcuts can also be arranged according to the user's need.
Conclusion of Zoho Notebook Review
For further details regarding it and other products, contact Techloyce, as we are professional Zoho Partners and serving our customers worldwide.
Zoho Books Training & Consultants
Take Zoho Books Training & Consultants:
Essentials for setting up: VAT schemes, reporting periods, opening balances, account codes
Toggling features: multicurrency, assets, accrual dates, CIS
Creating invoices, invoice email setting and themes, customers and quotes, bills, suppliers
Recharging expenses to clients, scans and attachments
Importing bank statements, invoices and customers
Explaining transactions
Recurring invoices
Bank reconciliation and bank feeds
Allocating payments/credit notes to invoices
Importing/exporting tools, projects and journals
Inviting users and setting their permissions
Setting up your dashboard
Reports: VAT returns, management reports and more
Zoho User Training – Learn CRM
Take the Zoho CRM User Training Course to learn
Zoho CRM Overview
Organisation and Personal Settings
Enquiry handling and Lead conversion
Accounts and Contacts
Potentials / Opportunities
Views
Home and Pulse Tabs
Reports Usage
Documents and Attachments
Email Integration
Case Management and Customer Service
Quotes, Orders Invoices and Products
Purchasing
Are you thinking about to run a business? Or are you looking to learn about the development of Zoho? Then you are at right place. Here at Techloyce, we are on board to provide you Zoho CRM training.
Salesforce CRM
Zoho Vs Salesforce – CRM Comparison & Best Features
If you are facing troubles in managing and dealing with your clients, then a good customer relation management is the right choice for you. Some days before one of our customers asked us to solve their prospects and management system. He told us that he is searching for a customer relation management and currently evaluating both Zoho CRM and Salesforce CRM. Which one should he consider? Which one is a better option?"
It is the most frequently asked question which we deal on a regular basis. As a professional Integration Platform and being one of the leading Zoho Partners, we have an excellent opportunity to work with several platforms across an extensive range of segments, from eCommerce, Shipping solutions, Marketplace, etc. as well as can evaluate how one platform heads up against the other.
Here, we are now going to discuss whether you should opt for Zoho or Salesforce CRM software?
For every business, Customers are the primary asset. All you need to do is to understand your client's needs. You then only aim to provide them a solution as well as show them a path on how you will add value to their businesses and lives. Hence to make it possible a good customer relation management software plays a significant role if you want to grow the value of your organization, manage your potentials, maintain customer data, rack possibilities, prevent loss of data when worker leaves, etc. Let's head both of this software against each other and find which one is better for you.
User Friendly Compare
Zoho CRM has a clean layout, and its modular approach is quite easy. It is easily navigable as well as you can smoothly filter complete data based on the Potential stage, amount, country, closing date and many other.
On the other side, Salesforce is comparatively not an easy to use the software as it has some multitude features that might get hard for you to handle. You need to make sure that your Reps are well trained on the use of it.
Features VS Best Features
Both Zoho and Salesforce are robust systems and include several amazing features. While their main customer relation management functionalities like Lead and Account Management, etc. are similar. Some more similarities include:
Web-to-Lead
Email Templates & Insights
Both for Outlook
Mobile App
Chatter & Connect
Dashboards
Sales inbox
Sales IQs
Lightening Dialer – Telephony
Artificial Intelligence
Importing & Exporting Data
Social Media Integration
Customized & Automate Workflow adjustments
Cloud-Based Product Marketing Features
Cloud-Based Service Management Features
Easy Customization Compare
Both of the solutions come with exceptional out-of-box features. Though, it is a matter of the fact that no two businesses are similar as well as their processes. Here comes the need to extend and modify the default functionalities, to make work right according to your business needs. Both CRMs are flexible and customizable.
Zoho can customize standard modules as well as can add additional functionalities in such modules, add custom fields, create new modules, edit permissions design layouts. Accordingly, Salesforce can be customized and configured. While the admin can easily make a point & click changes through the Force.com builder, some of the times you will need to add other new features. Technical experts can do it via adding Visualforce or Apex Code pages. The strength of this solution is custom fields, customizability, objects, integrations of own apps, 3rd party extensions, etc. to offer you an all in one solution.
Pricing (Cost Effective Software Small or Large Business)
Zoho CRM includes four editions, i.e., Enterprise & Ultimate, Standard, Professional. The price range stars from $12 to $100, as charged per month user billed annually. The great plan is known as Enterprise Plan that cost around $35 based on monthly billing. Whereas Salesforce also has four editions including, Lightning Professional, Enterprise, Unlimited and SalesforceIQ Starter. The price range starts from $25 to $300 user per month billed annually. The enterprise edition costs around $150 user per month billed annually.
Contract or License Terms
You can purchase Zoho license on a month to month basis as well as you can also terminate the services anytime you need without any hassle. On the other side, Salesforce offers you annual contract option so you can easily know where and what you are spending at.
Training & Customer Support
Zoho offers you a dedicated Support Portal, i.e., https://help.zoho.com/portal/zohocorp/home where you can easily have access to the all developers and user guides, forums, videos and a holistic knowledge based on email and community support. Salesforce also provides you a dedicated Technical Support Portal, i.e., https://help.salesforce.com/support with completely free access to limited FAQs, Videos, and webinar. Furthermore, you can also post all your queries to a powerful community of its team.
Trial (Try Before Use)
For a completely free trial of Zoho is all editions click here:
For a complete Salesforce free trial for 15 days or for 30 days trial click here:
Business Suite (Enterprise or Large Business)
ZohoCRM boasts of the whole suite of business applications to give you a complete experience such as:
Campaigns
Email marketing
Own project management system aka Zoho Projects
Customer support & satisfaction
Survey for customer feedback
Reports for BI analytics
Invoice
ETC
Likewise, other than Sales Cloud, the Salesforce offers a wide range of solutions to enhance the productivity as well as earn higher revenue. It offers Desk.com and Service Cloud to cater customer needs, Pardot and Marketing Cloud to build 1-o-1 customer journeys & drive sales, Analytics to deliver customizable insights as well as a gain deeper understanding of the team's performance, etc.
Customers of Both Software
ZohoCRM has above 300,000 organizations with which it is dealing with on regular basis whereas Salesforce claim to have around 150,000 clients.
Integration & Marketplace (Easy Integration)
Zoho's latest marketplace offers numerous integrations options for 3rd party apps including Quickbooks, DocuSign, MailChimp, etc. Moreover, you can also create customized applications and extensions as well as can add more features to it through Native Integration. Whereas Salesforce offers you AppExchange (a business app store with more than 2800 apps both free and paid) including integration options with Xero, DocuSign, Mailchimp, AdobesSign, etc.
Web Api's For Integration With Other Platforms
It is available with all ZohoCRM Plan. The API Calls the number in Professional Plan is less than the Enterprise Plan. Therefore it is better to choose Plan according to your data volume. On the other side, Web Service APIs in Salesforce include only Unlimited and Enterprise Plan.
Conclusion:
All in all both of these solutions are quite similar in various categories and on the other hand, there are also some differences are available. These both have a complete focus on customers feedback and tailored their functionalities in a way to provide their clients with the most efficient service. While choosing any customer management software, you must look for whether it is serving your business entirely or not. Do not select such solutions for the sake to only enjoy fancy features.
Consultant Services World Wide
Country
Phone:
Email:
Address:
Others
United Kingdom (UK)
44-20-3290-1704
info@techloyce.com
1 Berkeley Street, London, W1J 8DJ
Birmingham, Leeds, Glasgow, Sheffield, Bradford, Liverpool, Edinburgh, Manchester, Bristol
United States (USA)
1-315-221-3201
info@techloyce.com
77 Water Street, Suite 800 Floor, New York, NYC 10005
Chicago, Illinois, Houston, Texas, Washington DC, Phoenix, Arizona, San Antonio, San Diego, Dallas, San Jose, California, Los Angeles, NY, Utah, Salt Lake City
Malaysia
60-18-874-5523
info@techloyce.com
Suite 8.01, Level 8 Menara Binjai No 2 Jalan Binjai 50450 Kuala Lumpur
Selangor, Sabah, Sarawak, Penang, Perak, Pahang, Negeri Sembilan, Kedah, Melaka
Canada
1-315-221-3201
info@techloyce.com
Brookfield Place, 161 Bay St, Toronto, ON M5J 2S1
Alberta, British Columbia, Manitoba, Toronto, Montreal, Vancouver,
Australia
61-39-028-7885
info@techloyce.com
Level 19, 180 Lonsdale Street, Melbourne, VIC 3000
Sydney, Melbourne, Brisbane, Perth, Adelaide
Salesforce Integration, Developer, Customize & salesforce Partners Consultants in Canada
We provide
Salesforce integration service
and we are
expert crm consultant in Canada.
Techloyce
is
elite partner
& best
salesforce developer in Canada
for your business crm, erp software customization, implementation in all Canadian cities and states such as:
Airdrie > Brooks, Calgary, Camrose, Chestermere, Cold Lake, Edmonton, Fort Saskatchewan, Grande , rairie, Lacombe, Leduc, Lethbridge, Lloydminster (part), Medicine Hat, Red Deer, Spruce Grove, St. Albert, Wetaskiwin
British Columbia > Abbotsford, Armstrong, Burnaby, Campbell River, Castlegar, Chilliwack, Colwood, Coquitlam, Courtenay, Cranbrook, Dawson Creek, Duncan, Enderby, Fernie, Fort St. John, Grand Forks, Greenwood, Kamloops, Kelowna, Kimberley, Langford, Langley, Maple Ridge, Merritt, Nanaimo, Nelson, New Westminster, North Vancouver, Parksville, Penticton, Pitt Meadows, Port Alberni, Port Coquitlam, Port Moody, Powell River, Prince George, Prince Rupert, Quesnel, Revelstoke, Richmond, Rossland, Salmon Arm, Surrey, Terrace, Trail, Vancouver, Vernon, Victoria, White Rock, Williams Lake
Manitoba > Brandon, Dauphin, Flin Flon (part), Morden, Portage la Prairie, Selkirk, Steinbach, Thompson, Winkler, Winnipeg
New Brunswick > Bathurst, Campbellton, Dieppe, Edmundston, Fredericton, Miramichi, Moncton Saint John
Newfoundland and Labrador > Corner Brook, Mount Pearl, St. John's, Yellowknife
Nunavut > Iqaluit
Ontario > Barrie, Belleville, Brampton, Brant, Brantford, Brockville, Burlington, Cambridge,Clarence-Rockland, Cornwall, Dryden, Elliot Lake, Greater Sudbury, Guelph, Haldimand County, Hamilton, Kawartha Lakes, Kenora, Kingston, Kitchener, London, Markham, Mississauga, Niagara Falls, Norfolk County, North Bay, Orillia, Oshawa, Ottawa, Owen Sound, Pembroke, Peterborough, Pickering, Port Colborne, Prince Edward County, Quinte West, Sarnia, Sault Ste. Marie, St. Catharines, St. Thomas, Stratford, Temiskaming Shores, Thorold, Thunder Bay, Timmins, Toronto, Vaughan, Waterloo, Welland, Windsor, Woodstock
Prince Edward Island > Charlottetown, Summerside
Quebec > Acton Vale, Alma, Amos, Amqui, Asbestos, Baie-Comeau, Baie-D'Urfé, Baie-Saint-Paul, Barkmere, Beaconsfield, Beauceville, Beauharnois, Beaupré, Bécancour, Bedford, Belleterre, Beloeil, Berthierville, Blainville, Boisbriand, Bois-des-Filion, Bonaventure, Boucherville, Brome Lake, Bromont, Brossard, Brownsburg-Chatham, Candiac, Cap-Chat, Cap-Santé, Carignan, Carleton-sur-Mer, Causapscal, Chambly, Chandler, Chapais, Charlemagne, Châteauguay, Château-Richer, Chibougamau, Clermont, Coaticook, Contrecoeur, Cookshire-Eaton, Côte Saint-Luc, Coteau-du-Lac, Cowansville, Danville, Daveluyville, Dégelis, Delson, Desbiens, Deux-Montagnes, Disraeli, Dolbeau-Mistassini, Dollard-des-Ormeaux, Donnacona, Dorval, Drummondville, Dunham, Duparquet, East Angus, Estérel, Farnham, Fermont, Forestville, Fossambault-sur-le-Lac, Gaspé, Gatineau, Gracefield, Granby, Grande-Rivière, Hampstead, Hudson, Huntingdon, Joliette, Kingsey Falls, Kirkland, La Malbaie, La Pocatière, La Prairie, La Sarre, La Tuque, Lac-Delage, Lachute, Lac-Mégantic, Lac-Saint-Joseph, Lac-Sergent, L'Ancienne-Lorette, L'Assomption, Laval, Lavaltrie, Lebel-sur-Quévillon, L'Épiphanie, Léry, Lévis, L'Île-Cadieux, L'Île-Dorval, L'Île-Perrot, Longueuil, Lorraine, Louiseville, Macamic, Magog, Malartic, Maniwaki, Marieville, Mascouche, Matagami, Matane, Mercier, Métabetchouan–Lac-à-la-Croix, Métis-sur-Mer, Mirabel, Mont-Joli, Mont-Laurier, Montmagny, Montreal, Montreal West, Montréal-Est, Mont-Saint-Hilaire, Mont-Tremblant, Mount Royal, Murdochville, Neuville, New Richmond, Nicolet, Normandin, Notre-Dame-de-l'Île-Perrot, Notre-Dame-des-Prairies, Otterburn Park, Paspébiac, Percé, Pincourt, Plessisville, Pohénégamook, Pointe-Claire, Pont-Rouge, Port-Cartier, Portneuf, Prévost, Princeville, Québec, Repentigny, Richelieu, Richmond, Rimouski, Rivière-du-Loup, Rivière-Rouge, Roberval, Rosemère, Rouyn-Noranda, Saguenay, Saint-Augustin-de-Desmaures, Saint-Basile, Saint-Basile-le-Grand, Saint-Bruno-de-Montarville, Saint-Césaire, Saint-Colomban, Saint-Constant, Sainte-Adèle, Sainte-Agathe-des-Monts, Sainte-Anne-de-Beaupré, Sainte-Anne-de-Bellevue, Sainte-Anne-des-Monts, Sainte-Anne-des-Plaines, Sainte-Catherine, Sainte-Catherine-de-la-Jacques-Cartier, Sainte-Julie, Sainte-Marguerite-du-Lac-Masson, Sainte-Marie, Sainte-Marthe-sur-le-Lac, Sainte-Thérèse, Saint-Eustache, Saint-Félicien, Saint-Gabriel, Saint-Georges, Saint-Hyacinthe, Saint-Jean-sur-Richelieu, Saint-Jérôme, Saint-Joseph-de-Beauce, Saint-Joseph-de-Sorel, Saint-Lambert, Saint-Lazare, Saint-Lin-Laurentides, Saint-Marc-des-Carrières, Saint-Ours, Saint-Pamphile, Saint-Pascal, Saint-Pie, Saint-Raymond, Saint-Rémi, Saint-Sauveur, Saint-Tite, Salaberry-de-Valleyfield, Schefferville, Scotstown, Senneterre, Sept-Îles, Shawinigan, Sherbrooke, Sorel-Tracy, Stanstead, Sutton, Témiscaming, Témiscouata-sur-le-Lac, Terrebonne, Thetford Mines, Thurso, Trois-Pistoles, Trois-Rivières, Valcourt, Val-d'Or, Varennes, Vaudreuil-Dorion, Victoriaville, Ville-Marie, Warwick, Waterloo, Waterville, Westmount, Windsor,
Saskatchewan > Estevan, Flin Flon (part), Humboldt, Lloydminster (part), Martensville, Meadow Lake, Melfort, Melville, Moose Jaw, North Battleford, Prince Albert, Regina, Saskatoon, Swift Current, Warman, Weyburn, Yorkton, Whitehorse
We work in all cities with high level of business. Enterprises, companies or individuals, we help everyone. Our salesforce developers are much qualified to boost up your business by implementing best strategies.
About
Techloyce is expert partner, consultant in CRM services & ERP services software developer and have much experience in development. Contact us for further business enquiry or details at info@techloyce.com or Phone # : +44 20 3290 1704