Zoho Writer Training & Consultants
Techloyce is the name of professional software development, integration, customization, migration, training and consulting service providers. We are authorized Zoho consultant as well as Zoho Writer Consultants and Training service providers. We have been serving our customers worldwide. We are experts in dealing well with all sorts of technicalities that your small, medium or large-sized businesses face.
Read more about Zoho Writers
It is the part of Zoho Docs, a group of productivity apps which process the documents as well as lead teams to join the forces while working on them. It also allows creative real-time editing as well as it is authorized with the mobile access to keep you in control of your all necessary documents anytime anywhere.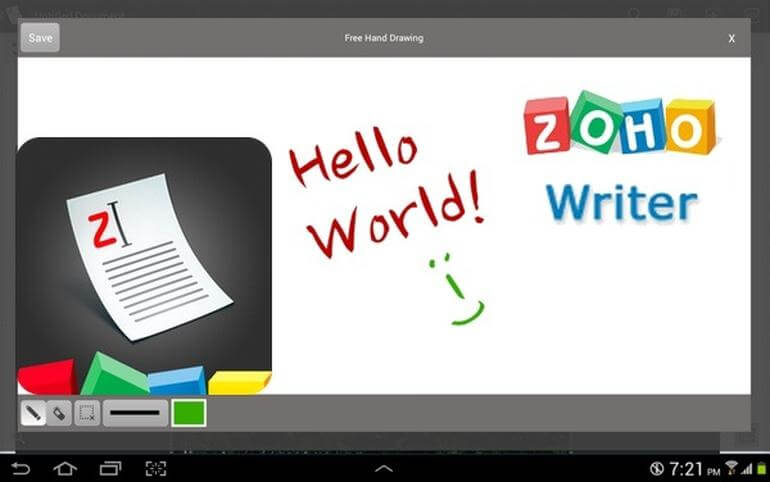 Eco-friendly and customizable, Zoho Writer is created to fit according to your small, medium or large-sized businesses. This tool is quite affordable for the companies with worldwide decentralized teams as well as does not have a critical learning curve to exceed. These amazing powerful integrations lead the users to avoid all manual data input that makes the product even easier to use. Our experts Zoho Writer Consultants are always on board to help you better.
Notable advantages – Zoho Writer
It is a captivating office application and has multiple functionalities which allow writers who publish a huge variety of online content to edit and create on dot, to work in the groups as well as to share content in all format types.
Once after creating or editing a document, it is being saved in a well-organized as well as easy to search library in the cloud that minimizes losing valuable information risks.
Furthermore, it makes it possible to draft the spreadsheets for the financial calculations, to impress customers with attractive presentations by using elegant themes as well as remote broadcasting. Professionally synced, Zoho Writer will give a boost to your social media to enable you to share content there in the chorus.
Your admin can track activities, follow the progress, assigning tasks to groups and individuals as well as reporting on them.
The Features – Zoho Writer
Mobile Access
Storage
Safe Sharing
Version Syncing
Documents
Presentations
Spreadsheets
Online Collaboration
Task Management
Group Management
Group Editing
Admin Reports
Security Policies
Integrations
Thesaurus Support
The Pricing Plans
Free
25 users
Unlimited Folder Sharing
5 GB storage per user
Word Processor
Desktop Sync
Presentation Tool
Spreadsheet Tool
Document Version History
User Management
Standard: $5.00/user/month
Task Management
All Free Plan Features
Role Based Access
Password Protected Sharing
Premium: $8.00/user/month
Standard Edition Features
Admin Governance
Email-In
Active Directory Groups
SAML Based SSO
eDiscovery
Conclusion
Interested? Then feel free to contact us right now for professional Zoho Writer Training.
---
---